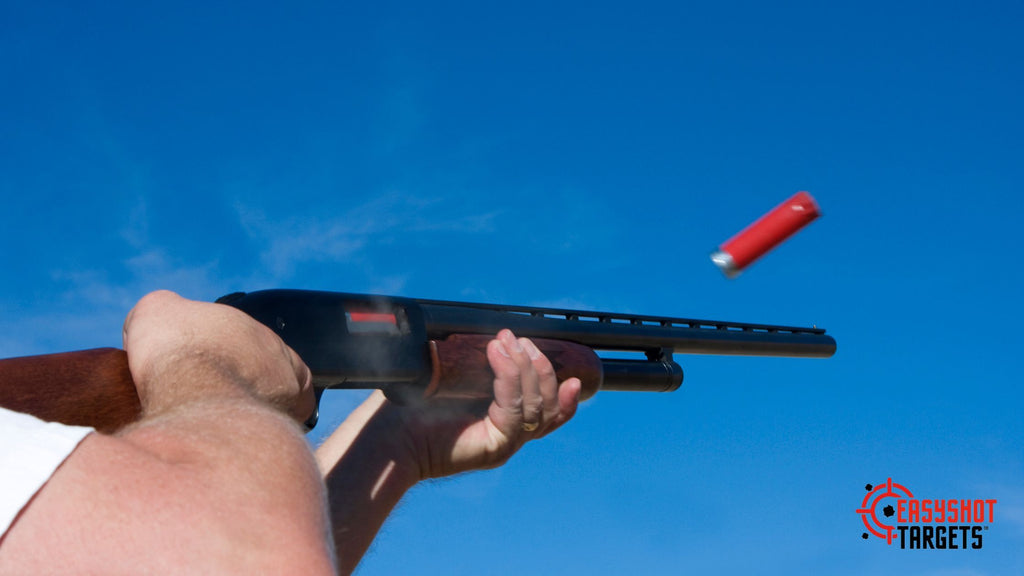 The majority of gun owners have more than one weapon. If you're one of those people who constantly buy new guns, you could know a lot about firearms. But are you familiar with the difference between shotguns and rifles?
Even if you are, it never hurts to brush up on your knowledge. In this blog post, we'll discuss the differences between these two firearms and determine which would be a better option for you.
What Are Shotguns?
Credit: Envato Elements/ karrastock
Shotguns are long firearms that are fired from the shoulder. These weapons have a long history; their predecessor was the renowned musket, which troops had to manually load before each shot.
A shotgun shot consists of twelve tiny pellets. It is a wonderful weapon for close-quarters combat and self-defense. Since it is simple to aim, it is also the ideal choice for inexperienced shooters.
What Are Rifles?
Credit: Envato Elements/ cavanimages
A rifle is a gun with a rifled barrel and is intended to be shot from the shoulder. A rifled barrel is a system of spiral grooves that causes the bullet to spin. This spin makes sure the bullet flies steadily, enabling it to move farther.
A rifle's main advantage over other weapons is that it allows the marksman to hit stationary targets more reliably at a greater range. These weapons are used by the military service, for competitive target shooting, precision shooting, and hunting. 
What's the Difference?
Rifles and shotguns are shoulder weapons. While each has advantages and disadvantages, it's important to understand how they differ from one another before making a hasty purchase.
1)  Types of Ammunition
Credit: Envato Elements/ Eastmanphoto
The ammunition for shotguns is known as a shotshell. The three primary types of shotshells are birdshot, buckshot, and shotgun slug. A shotshell is a cylindrical casing filled with metallic pellets. The shell is often made of paper or plastic and is positioned on top of the metal base that is used to store the gunpowder.
The ammunition used in rifles is known as a cartridge, round, or load. A cartridge is made up of a metal case, powder, primer, and a bullet. 
2)  Number of Projectiles
Credit: Envato Elements/ indigolotos
Shotguns fire multiple projectiles in a pattern and are sometimes known as scatterguns. Rifles on the other hand release just a single bullet in a single shot. As a result, a shotgun is good for close-quarters combat and the rifle is good for long-range use. Additionally, rifle bullets move through the air far more quickly than shot or slug loads fired from a shotgun.
3)  Bore Walls
 
Credit: Envato Elements/ Kahanova
Another difference between a rifle and a shotgun is their bore walls. 
The interior, or bore, of the shotgun, is smooth whereas the bore of a rifle contains spiral grooves (called rifling).
The smooth bore feature of the shotgun enables it to fire shells with the shot dispersing in a spatter pattern, with the center of the pattern having the maximum shot density. Since the shotgun barrel is so smooth, the projectile can pass through it without any resistance. Rifling on the hand provides a resistance that causes the bullet to spin and maintain a stable trajectory.
4)  Precision and Accuracy
Credit: Envato Elements/ Pressmaster
When compared to shotguns, rifles are far more accurate.
As a shotgun fires multiple pellets, they are less precise at hitting distant targets. As a result, most shotguns are often used to hunt rabbits, ducks, and quail at short distances.
Rifles, however, can deliver the ideal shot from a greater distance. Since it only delivers one bullet, it can precisely hit the intended target and reduce the chance of a stray projectile and injury.
5)  Barrel Length and Weight
Credit: Envato Elements/ stockcentral
Shotguns are lighter than rifles.
Most modern sporting rifles typically weigh roughly 9 pounds on average, compared to 8 pounds for shotguns. In addition, shotguns typically have shorter barrels (18"–26") than rifles (26"–30"), which makes them an excellent choice for swinging at moving targets. When deciding on the barrel length, make sure to check the hunting laws in your state.
6)  Affordability
Credit: Envato Elements/ Johnstocker
When compared to the rifle, the shotgun often beats the latter in terms of cost. A simple shotgun may be equipped with a scope for a lot less money than you would spend on a naked rifle.
Shotgun vs Rifle: Which Is Better?
Credit: Envato Elements/ ollinka
When deciding between a rifle and a shotgun, it depends on why you need it, how far you need to shoot, and your preference.
A home-defense shotgun is the best option for self-defense purposes, and a bolt action rifle with its fast-moving bullets is the best option for shooting targets farther away than 50 yards. These weapons are better suited for range practice than for domestic security. No matter what gun you choose, remember to be a responsible gun owner.
Safety with Shotguns and Rifles

Credit: Envato Elements/ flrmrz88
While the core mechanisms and purposes of shotguns and rifles can differ, safety precautions overlap considerably. Both types of firearms are incredibly powerful and should be treated with respect and care to avoid unintentional injuries or accidents. Here's how to ensure safety while using both:
1) Safety Gear and Equipment
Eye Protection:

Always wear safety glasses or shooting glasses to protect your eyes from any debris or discharged particles. If you're looking for good eye protection glasses, the

HUNTERSKY Tactical Shooting Glasses

are a great option. These glasses not only offer protection but also feature anti-fog properties to maintain visibility and shield your eyes from potential glare.

Ear Protection:

Firearms are loud. Constant exposure can lead to hearing loss. Use earplugs or earmuffs to shield your ears from the noise. A good option to consider is the

Walker's Razor Slim Ear Muffs

. These ear muffs have been specifically crafted for extended use, providing a remarkable noise reduction rating of 23dB.

Proper Clothing:

Wear tight-fitting clothing without any loose ends that might get caught during firearm operations. This is particularly important when you're working with semi-automatics or pump-action shotguns that have moving parts. A good option to invest in is the

CQR Men's Combat Shirt

and the

CARWORNIC Tactical Pants

. Both of these products are specially designed for ballistic use, making them suitable choices to consider for your shooting needs.
2) Handling Safety
Always Assume It's Loaded:

Every time you handle a firearm, assume it's loaded. Check the chamber and magazine every time you pick it up.

Keep Your Finger off the Trigger:

Unless you're ready to shoot, keep your finger away from the trigger. This will help prevent accidental discharges.

Don't Rely on the Gun's 'Safety':

A gun's safety mechanism is a helpful backup, but it should never replace safe gun handling practices.

Be Aware of Your Target and What's Beyond:

Before pulling the trigger, always make sure you know where your bullet or pellets will land and what lies beyond the target.
3) Maintenance and Cleaning
Regular Maintenance:

Regularly inspect, clean, and maintain your firearms to ensure they function correctly and safely.

Unload Before Cleaning:

Before cleaning your gun, make sure it's unloaded. Accidents can happen if a bullet remains in the chamber.

Use the Right Ammunition:

Always use the correct ammunition for your firearm. Using the wrong ammo can damage your gun and increase the risk of injury.
4) Storage and Transport
Gun Safes and Locks:

When not in use, firearms should be stored in a gun safe or secured with a gun lock. This ensures that unauthorized individuals, especially children, can't access them. A good safe option to consider is the

Superday 10-12 Rifle Gun Safe

.

Store Ammunition Separately:

Store ammunition in a separate locked container. This provides an added level of security against accidental discharges. A good option is the

MTM Ammo Crate

.

Transport Safely: When transporting firearms, they should be unloaded and secured in a locked case. Familiarize yourself with the legal requirements for firearm transport in your region or state.
Summary
Knowing the differences between shotguns and rifles may help you choose the appropriate tool for the job. When choosing between these two firearms, you will need shooting targets to practice to determine which gun is best for you. At EasyShot shooting targets, we offer a wide range of targets to suit all of your requirements. Come shop with us today.