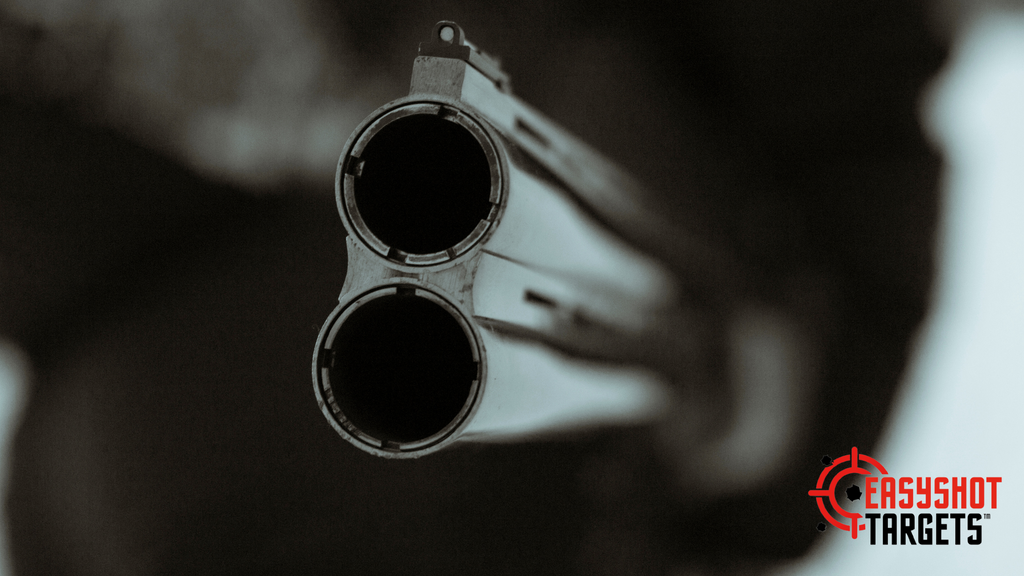 Shotguns are fantastic firearms that can be used for a variety of purposes, including shooting clay targets, big game hunting, turkey hunting, trap shooting, personal protection, military settings, and target practice. This blog will teach you everything you need to know about shotgun barrels.
What Are Shotguns?
Credit: The Washington Post
A shotgun (also referred to as a scattergun) is a long-barreled gun that discharges multiple small pellet-like round projectiles known as shots or a single solid projectile known as a slug.
In other words, a shotgun is a long gun that is fired from the shoulder and has no rifling in the barrel. Rather than shooting a single larger projectile (a bullet), it is designed to discharge multiple smaller projectiles.
Types of Shotguns
There are four types of shotguns:
Double-Barrel Shotguns
Credit: Commander Zulu
This is a classic shotgun that has two barrels. A double-barrel shotgun is simple to disassemble for cleaning, storage, transportation, and security. They are also quite dependable since they have fewer moving parts.
Semi-Automatic Shotguns
Credit: The Gun Source
When the trigger on a semi-automatic shotgun is pulled, a shot is fired, the old shell is released, and a fresh shotgun shell is ready to fire. The weapon automatically ejects the emptied case and cycles the next round using the force generated by the previous shot.
Pump-Action Shotguns
Credit: SolidMaks/ Getty Images
Multiple rounds can be held in the pump-action (also known as a sliding action). It involves manually loading shotgun shells or moving the action back and forth.
Single-Barrel Shotguns
Credit: Colson Task Force
Single-barrel weapons work on the same principle as double-barrel guns, except they only have one barrel. Single barrel guns are often affordable, and they help shooters establish good aiming techniques by ensuring that their first shot is accurate.
Parts of the Shotgun
Credit: The National Interest
Although there are different types of shotguns, all models have the same basic components that are listed below:
Stock
When you shoot, the stock is the part of the shotgun that you hold against your shoulder blades. It also supports the gun's mechanism structurally. The stock is typically made of reinforced wood or a composite material such as fiberglass or Kevlar. At times,  metal is used as well.
Trigger Guard
This is merely a guard that connects to the trigger plate's base.
Trigger
This is the handle that you pull to start the shooting cycle.
Safety
By restricting the trigger or hammer, this feature helps to avoid accidental discharge. It's usually found on or near the trigger guard, or towards the tip of the receiver.
Bolt
The bolt keeps the barrels closed when the cartridge is fired. The top lever is used to disconnect it.
Hammer
The hammer is driven by the gun's main spring and is only discharged after the shooting cycle starts.
Chamber
The shotshell is loaded into the chamber of the gun. It can be accessible from the sides or the top. This is entirely dependent on the shotgun's design.
Action
This is where all of the action takes place. The portion of the shotgun that inserts, shoots, and unloads ammo is known as the action.
Forend or Forearm
Between the receiver and the muzzle, the forearm (also termed as the forend or pistol grip) is a portion of the gunstock. It allows you to grip the gun and keep it stable.
Choke 
The shot restriction is regulated by shotgun chokes on the muzzle end of your gun.
Bore
The bore refers to the interior of the barrel. There are two types that you can choose from: smooth and rifled.
Muzzle
The projectile exits the gun through the opening end of a gun called a muzzle.
Barrel
The barrel is a long metallic pipe that allows shots to leave in a straight line as they are propelled forward by rising gases. Continue reading to learn more about the barrel.
The Functioning of a Shotgun Barrel
Credit: Flagler Gun Club
The external properties of weapons, including total length, heaviness, and recoil, as well as operating aspects like stability, swing, and aiming, are all influenced by gun barrels. The accuracy and quality of the shot are controlled by the barrel in shotguns.
Shotgun barrels differ significantly, making some shotgun barrels inappropriate for specific jobs. Furthermore, many varieties and models of shotgun barrels are only suitable for specific shotgun brands and models. Shotgun barrels can be divided into two categories: smooth barrels and rifled barrels.
Rifled Barrel and Smooth Shotgun Barrel
Credit: Hunting Spot
Shotgun barrels with smooth surfaces, which make up the bulk of shotgun barrels, are designed to shoot. They have become the typical shotgun barrel.  Rifled barrels, on the other hand, contain spiral cut grooves known as "rifling" that provide a projectile spin.
Shotgun barrels with rifling are designed to fire shotgun slugs. Unlike a shot, which consists of multiple projectiles, a slug is a solid lump of metal. Smooth barrels can also fire slugs, but barrels that are rifled are usually more accurate.
If you're only going to own just one shotgun, get a smooth barrel. A rifle barrel is just a unique feature and less common to own than a smooth barrel.
Barrels: Long vs. Short
Credit: Rem870
Below is a brief explanation of the differences between shotguns with long and short barrels.
Long Barrels
Longer barrels are beneficial in preserving the quality of the shot at greater distances and also provide a slightly increased speed. They have a large magazine capacity and don't seem out of place with an extended tube.
Short Barrels
In shorter barrels, the speed is decreased due to their length. They're bad at keeping close spreads, particularly as the distance between them increases. On the plus side, they are lighter, aim quicker, and are easier to use in confined quarters like a bedroom, a hallway, or on a chase hunt in a densely forested area.
When deciding between shorter and longer barrels, keep these points in mind:
Longer barrels move more smoothly and are thought to be preferable for targets that are predictable. Shorter barrels are preferable for battle or unpredictable shots since they are easier to handle in confined spaces and aim quicker.
Longer barrels provide more distance between the end of the barrel and your eye, reducing eye alignment. This improves their accuracy.
Longer barrels result in a small boost in muzzle velocity, but not enough to cause concern. There is more flare and boom when using a shotgun with a short barrel.
What Is the Minimum Barrel Length Permitted by Law?
Credit: Outdoor Life
According to the NFA, a shotgun barrel cannot be less than 18 inches long. Any shorter than that is termed a Short-Barreled Shotgun and needs to be listed as an NFA item to be legal.
How Is Length Measured?
Credit: The Shooter's Log
Close your firearm's action before dropping a wooden rod through the barrel till it touches the bolt. At the base of the muzzle, mark the outside of the rod.  If you can detach it, don't measure to the bottom of any muzzle gear you might have on your barrel. You must include muzzle gear in the measurement if it is permanently affixed on the barrel. Take out the rod and calculate the length between the mark and the rod's end. This is the total length of your barrel.
Summary
Shotguns are a firearm that could be used in a variety of situations including hunting and home protection. For centuries, these firearms have been in use. It's usually a good idea to approach everything in the realm of shooting with as much information as possible. This material could be useful as a beginning point to learning more about shotgun barrels.
Looking to become a seasoned gun pro? Take a look at EasyShot shooting targets if you're searching for shooting targets to help you improve your aim.