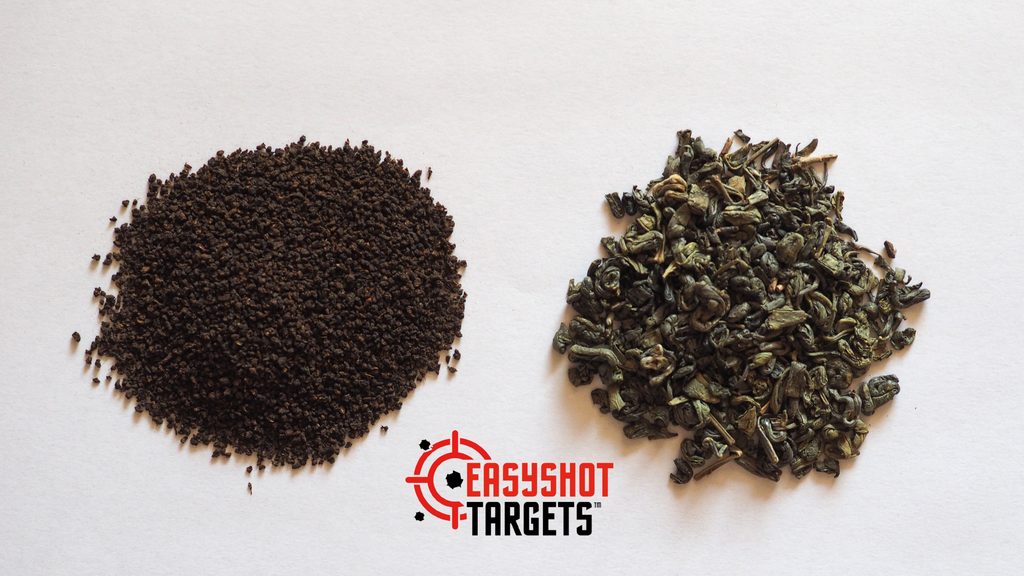 Guns have been a crucial part of human history, evolving from primitive cannons to sophisticated firearms. But do these modern weapons still rely on good ol' gunpowder? In this blog, we'll explore the history of gunpowder, its composition, how it works, and its role in contemporary firearms. Let's dive right in.
History of Black Powder
Credit: Brown University
Long ago, before the invention of explosives, there was something called black powder. It was first discovered in China around the 11th century. People believed it could scare away bad spirits because it made loud noises when they set it on fire with bamboo. It was also popularly used for medicinal purposes. But as time went on, the Chinese saw that it could be used for war. They started using it to shoot small rocks and rockets. They even made basic cannons that could shoot stones from bamboo tubes around the mid-13th century. This was the beginning of big guns!
But here's the big question: How did Europeans learn about black powder, and how did it spread from there? That's a real head-scratcher. Some experts think Europeans might have picked up the knowledge from various places, like China and the Middle East. Others guess that may have stumbled upon it all by themselves, without any outside help, and later shared their discovery with the rest of the world.
What Is Black Powder Made Out Of?
Credit: Lord Mountbatten
Black powder is a mix of three main ingredients: potassium nitrate (also known as saltpeter), charcoal (pure carbon), and sulfur. These components are typically combined in specific proportions, with a common ratio being 15 parts potassium nitrate, 3 parts charcoal, and 2 parts sulfur by weight.
To make it safer to handle, modern versions often include a small amount of graphite, which helps prevent accidental ignition caused by static electricity. The exact proportions of these ingredients can be adjusted depending on what the black powder will be used for, but this basic recipe has been used for centuries.
How Does Black Powder Work?
Credit: Michael Freeman
When ignited, black powder undergoes a rapid chemical reaction. The saltpeter provides oxygen for combustion, while the charcoal and sulfur act as fuel. This reaction generates a significant amount of gas, producing a rapid and forceful expansion. This expansion propels a bullet or projectile out of a firearm's barrel.
What Is Gunpowder?

Credit: The Writer's Guide to Weapons
Gunpowder is a more advanced propellant compared to black powder. It was developed in the late 19th century to address some of the limitations of black powder, such as excessive smoke production and residue buildup. Unlike black powder, it is made up of a mixture of nitrocellulose and nitroglycerin, along with other additives.
Black Powder vs Gunpowder
Although black powder and gunpowder are sometimes used interchangeably, they are not the same thing. They differ in several key aspects:
Gunpowder changes chemically when heated or struck, while black powder is the traditional gunpowder used in early firearms.

Gunpowder is more pure and refined compared to the coarser and less refined black powder.

Gunpowder doesn't produce smoke, whereas black powder does.

Gunpowder has a milder odor than black powder.

When ignited, black powder flares, has a slower burn rate, and dries quickly, whereas gunpowder does not exhibit these characteristics.

Both can be damaged by moisture, but black powder is more susceptible.

Black powder is suitable for cannons, signal flares, and special effects, while gunpowder is better suited for high-powered firearms and military technology.
Is Gunpowder Still Used in Modern Weapons?
Credit: Business Insider
Modern firearms, such as rifles, pistols, and shotguns, no longer rely on traditional gunpowder. Instead, they use a smokeless alternative, primarily nitrocellulose. This nitrocellulose-based gunpowder composition offers numerous advantages compared to the older type of gunpowder. Below, we'll explore these benefits in detail.
What Makes Smokeless Powder Better?
Credit: Halen
Smokeless powder offers several advantages over black powder and traditional gunpowder. This includes the following:
Smoke Reduction: As the name suggests, smokeless powder produces minimal visible smoke, allowing shooters to maintain concealment.

Improved Ballistics: Smokeless powder provides higher muzzle velocities and greater accuracy, making it ideal for modern firearms.

Reduced Residue: Smokeless powder leaves less residue behind, reducing the need for frequent cleaning and maintenance.

Consistency: Smokeless powder offers more consistent performance, which is crucial for precision shooting and reliability in automatic firearms.
Ensuring Safety While Using Gunpowder Guns
Credit: Envato Elements/ stevanovicigor
When it comes to firearms that rely on gunpowder for propulsion, safety should always be a top priority. Whether you are an experienced shooter or a novice, it's essential to adhere to safety guidelines to prevent accidents and protect yourself and others. Here are some crucial safety measures to keep in mind:
1) Proper Equipment and Gear
2) Safe Storage
Gun Safes: Store guns in a locked gun safe when not in use. This not only prevents unauthorized access but also protects them from environmental damage. Good safe options to consider are the

Xooec Gun Safe

and the

Superday 10-12 Rifle Gun Safe

.

Ammunition Storage: Store gunpowder-based ammunition in a cool, dry place. Humidity can degrade gunpowder over time.
Separate Storage: For an extra layer of safety, consider storing your firearms and ammunition separately.
Desiccant Packs: These can be added to ammo storage containers to absorb any moisture, prolonging the life of your ammunition.
3) Proper Maintenance
Regular Cleaning: Residue from gunpowder can accumulate in a firearm over time. Regular cleaning ensures the firearm functions properly and safely. If you're looking for a complete gun cleaning kit, the

Romanideal Kit

is an excellent option to consider.

Inspect Ammunition: Before using, check your ammunition for any signs of corrosion, deformity, or any other damage.
4) Safe Handling
Muzzle Awareness: Always point the muzzle in a safe direction, away from yourself and others.
Finger Discipline: Keep your finger off the trigger until you are ready to shoot.
Understand Your Firearm: Read the manual and familiarize yourself with its operations. If unsure, consider taking a firearm safety course.
Summary
The gunpowder industry has come a long way. While black powder has a long history and played a vital role in the development of firearms, it is no longer the primary propellant used in modern weapons. Smokeless powder has gradually replaced it, offering improved performance and reduced drawbacks.