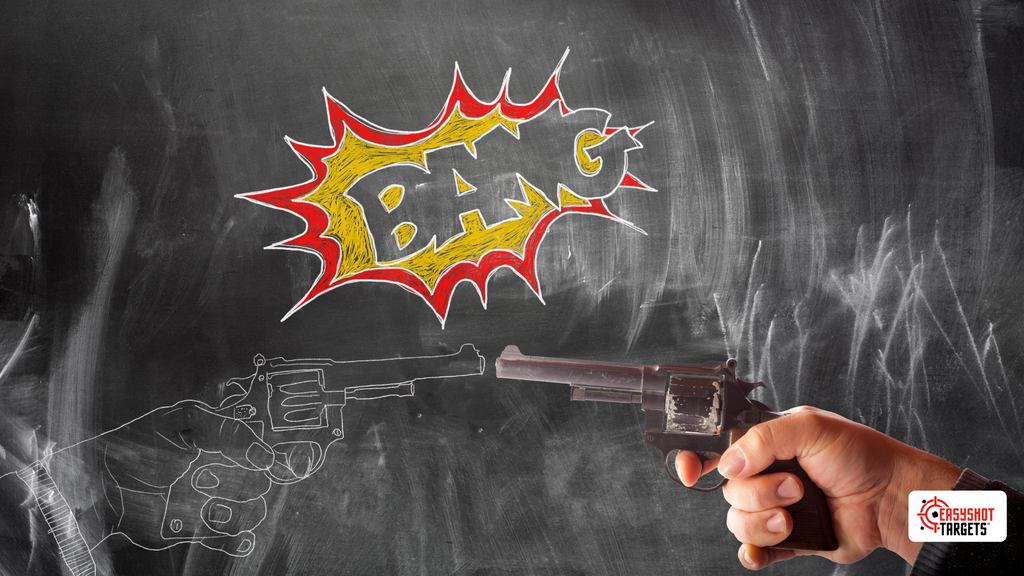 Are you undecided on which handgun to purchase? Have you been scouring Google for hours trying to figure out which handgun is perfect for you? Don't be concerned! We've arrived to save the day. We've compiled a list of the top handguns for 2022 to help you make an informed decision.
Credit: Joshuashearn
What Is a Handgun?
A handgun is any firearm that can be fired while being held in one hand. A single projectile or bullet is normally fired, with extra ammo stored in a revolving mechanism or magazine.
Handguns are suitable for target shooting, small game hunting, and personal self-defense. Throughout many nations, automatic pistols are outlawed, and individual ownership of any firearm is limited in the majority of the world.
3 Reasons Why You Need to Buy a Gun
1) To Defend Yourself
Credit: Rick T. Wilking
Arming oneself against an invader is arguably the most effective reason to get a gun, as it will only benefit your family. You have the right to self-defense, and a gun is the greatest way to do so.
Buying a gun means arming oneself with the most effective protection tool available, no matter where you are. You also want the conflict to be lopsided in your favor when protecting yourself or your loved ones. You don't want to be forced to rely solely on your abilities. If you want the most effective instrument for stopping criminals, you should acquire a rifle.
Remember that a gun is not a toy. It is a tool — a very powerful tool that must be treated with respect.
If you're debating whether or not to acquire a gun, make sure you get some training beforehand. Drawing your firearm and firing without hesitation while practicing at a range offers you confidence in an emergency circumstance.
2) To Exercise Your Rights
Credit: istock
Why not use your right to bear arms, which is guaranteed by the Second Amendment? If you're debating whether or not to buy a gun, keep in mind that this is a right that existed long before you were born.
It is to be American to exercise this liberty. Even if you never intend to acquire a gun, simply trying one out is an act of respect for those who came before you. You could even discover that you enjoy it!
3) Competitive Shooting
Credit: NRA Explore
It may be a lot of fun to get into competitive shooting. It can be difficult to train yourself to draw quicker and faster and hit more targets. One incentive to get a gun is that it allows you to participate in a wide range of competitions. You'll meet new individuals from various walks of life and make new friends.
Best Handguns
1) EAA Girsan MC9 with FAR-DOT Optics
Credit: Shooting Illustrated
In recent years, optics have proliferated on pistols like wildfire. The trend began with competition weapons and has since spread to everyday carry. The new striker-fired 9mm MC9 optics-ready handgun from EAA and Girsan was developed to make use of electro-optics by keeping the aiming point as near to the barrel axis as feasible.
The setup enables for easy co-witnessing of regular iron sights and quick acquisition in competition or high-stress situations. There's an MC9 for everyone, whether you're searching for a carry gun or a competition gun.
To make concealed carry comfortable, the regular version has a 4.2-inch barrel and weighs roughly 1.4 pounds. 
2) Glock 19
Credit: Vladimir Dudak
In comparison to any other company's pistol on the market, the G19 has the best aftermarket support. The barrel is 4.02" long, with an overall length of 7.36" and a filled magazine weighing 30.16 oz, and an empty magazine weighing 23.63 oz. It's the perfect striker-fired carry rifle for almost everyone. Trijicon sights are now standard on newer versions.
When shopping for a new concealed carry gun, keep the number of rounds available in mind. The Glock 19 comes with a magazine that holds 15 bullets. By using some of the extended magazines available on the market, you can expand the overall capacity of your Glock 19.
3) Smith & Wesson M&P 9 M2.0 Compact OR
Credit: Smith & Wesson
Smith & Wesson has added an optics-ready variation to their M&P M2.0 Compact handgun range, the M&P9 M2.0 Compact 4-inch OR. The new variants are chambered in 9mm. They are based on the award-winning M&P9 M2.0 Compact pistol line. The M&P9 M2.0 Compact pistols are available with or without an ambidextrous manual thumb safety for both personal and professional use.
4) CA P-01
Credit: CA P-01
CZ is best known for its classic CZ 75 handgun series. The CZ 75 series is the company's most popular model, even though it has been around for almost a century. There have been numerous changes and improvements to the CZ 75 since its inception, notably the CZ P-01 Omega variant. The CZ P-01 is a light rail-equipped aluminum frame version of the CZ 75.
The CZ P-01 Omega has great ergonomics and feel. This rifle is small enough to conceal while being large enough to hold.  Although P-01 magazines come with a 10-round capacity, there are many aftermarket variants that allow for 15 or even 20 rounds.
5) Kimber Micro 9 Rapide (Black Ice)
Credit: Micro 9 Rapide
The new 9mm Micro 9 Rapide (Black Ice) from Kimber features graduated cocking serrations, slide lightening cuts for faster lock time, a V-shape-patterned trigger, and Kimber Stiplex texturing on the front strap. The pistol has a two-tone KimPro II finish and a 3.15-inch stainless steel match-grade barrel that is DLC coated.
It has black G10 grips and TRUGLO TFX Pro day/night sights. The magazine holds seven bullets. The handgun has a length of 6.1 inches and a weight of 15.6 ounces.
6) Walther CCP
Credit: Chris W.Braun
The Walther CCP M2 is a visually appealing pistol. It's a polymer frame, striker-fired gun, like many others, but it's equipped with Walthers Softcoil Technology. The CCP M2 is a soft shooter because of its technology, which lowers recoil. The slide is incredibly simple to rack, and practically any shooter can use the weapon.
The Walther CCP M2 is a small, single-stack pistol that is ideal for concealed carry. For people with small hands or limited hand strength, the design is ideal. Although the CCP M2 is a touch larger than it needs to be, it is still comfortable and tiny enough to carry daily.
7) Ruger LCR 9mm
Credit: Ruger LCR
The Ruger LCR 9mm is one of the few revolvers available in the 9mm caliber. The LCR is a modern revolver with a polymer frame.
The LCR double-action trigger is excellent, but the lack of a genuine rear sight and the ultra-short barrel make accurate shooting difficult.
The Ruger LCR is extremely light and concealable. Snub nose revolvers need a lot of work to perfect, and the low cost of 9mm makes it a good choice for training and practice. The LCR is a sleek, modern revolver with no unnecessary features. This is the best-concealed carry handgun due to its small size.
8) Sig P226
Credit: Sig P226
The P226 is a renowned firearm that has long been used in law enforcement and military sectors. It's a full-sized, all-metal handgun that's both easy to control and ergonomic. The P226 has a DA/SA trigger system, which necessitates a deliberate trigger pull for the first shot, as well as light, short follow-up shots.
Because of its weight and dependability, the P226 is an excellent home defense handgun that is simple to fire and manage. The controls are excellent, and modern models include a light rail and, of course, SIG night sights. SIG P series pistols are notoriously pricey, making them difficult to sell in comparison to comparable handguns.
9) Springfield Hellcat
Credit: Springfield Hellcat
The Springfield Hellcat, a "micro-compact" pistol, is a game-changer for concealed carry pistols since it is the world's highest capacity micro-compact 9mm pistol. The handgun is only 1 inch wide, and the barrel is only 3 inches long!
An 11+1rd and a 13+1rd extended magazine are available as options. Its slide comes with a milled-out area ready for you to mount a red dot sight on it right out of the box, and the frame has a good factory stipple as well.
10) Nighthawk Custom Korth Mongoose 2.75 Carry Special
Credit: Korth Mongoose
The Korth Mongoose 2.75 Carry Special is one of the new Nighthawk handguns. This double-action revolver has a small frame, a six-round cylinder, and a 2.75-inch barrel and is chambered for.357 Magnum. It is Korth's most compact.357 Mag, according to the company.
The trigger's face is highly polished, and the usual finish is black DLC. The frame and other parts are machined from the best billet steel.
11) H&K VP9
Credit: H&K VP9
Heckler & Koch's HK VP9 is a full-sized striker-fired pistol. The VP9 is frequently compared to the Glock, however, it outperforms the more common polymer pistol. If you've ever used a Glock and been disappointed, you'll want to try a VP9.
This modern European pistol is ideal for target shooting, self-defense, and even concealed carry. When compared to, say, the Glock 19, the barrel length of this full-sized pistol allows for not just a more precise shot but also a wider sight radius.
The trigger pull is 5 lbs, 4 oz, according to HK, which is comparable to other full-sized polymer-based pistols. The VP-9's trigger, according to HK, is "best-in-class," outperforming all competitors.
12) Rock Island Armory G.I.1911
Credit: Rock Island Armory G.I.1911
The GI series offers a wide selection of caliber and size options, making it a versatile and durable option at a price that fits any potential 1911 buyer's budget.
The frame and slide are made of 4140 steel, and the barrels are button rifled. In addition, each pistol is hand-fitted and examined to exacting standards. If you're looking for a fun 9mm at a low price, the Rock Island Armory G.I. Standard 9mm is a good option.
The 1911s of the RIA series are inexpensive and easy to use. The sights are small, but the trigger is smooth, and the recoil of a 9mm 1911 is moderate. The G.I. Standard is designed to give you a realistic experience of both World Wars while using G.I. standard controls.
Summary
This quick overview of some of the greatest handguns on the market is intended to serve as a starting point for your quest for the ideal handgun.
Spend some time at the range with different rental guns to locate one that fits your hand ideally, points naturally, and is simple to use.
You'll notice that the majority of these firearms are polymer striker-fired systems. Since Glock introduced the first 'plastic gun,' we've come a long way. The days of merely having revolvers and blued steel semi-autos to pick from are long gone.
The latest generation of polymer guns is tough, precise, adjustable, available in a wide range of sizes, and a lot of fun to shoot.