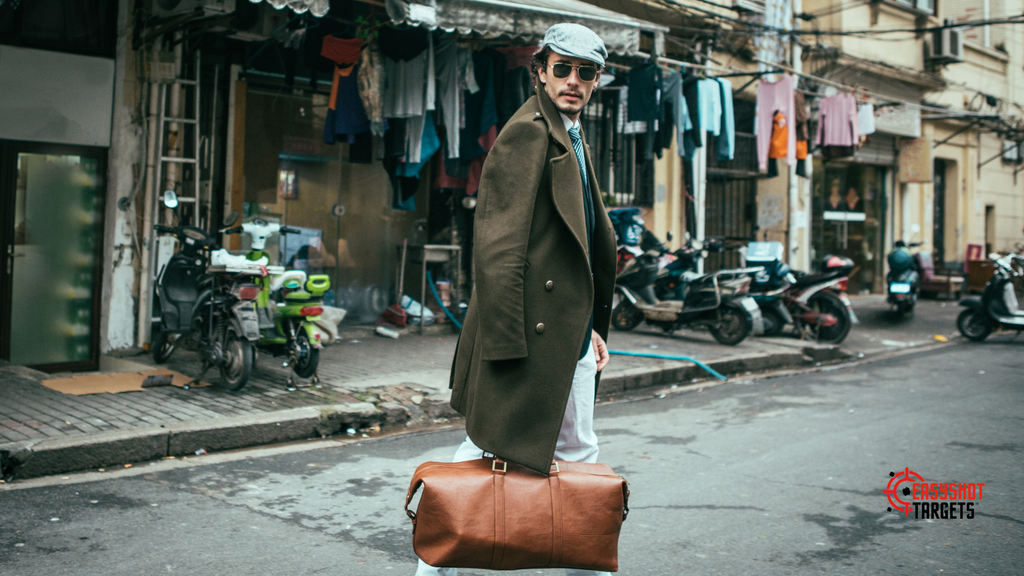 If you've ever arrived at the range only to discover you forgot your ear protection, you understand how having the proper equipment can make or break a day at the range. But, what should you keep in your weapon case, and/or what is essential and beneficial gear?
We've got you covered if you're not sure where to begin when it comes to packing your range bag.
Bags for the Range
Credit: Task & Purpose
Whatever you choose for a range bag, it must match certain criteria to be suitable. To begin, it must be robust enough to withstand wear and tear both inside and out. To withstand the large weight of rifles and ammo, it will require solid construction. Next, it must have enough room for the shooting gear you'll be carrying, such as your pistol(s), ammo, and other items. It's also preferable if the bag has a mechanism to keep your pistol(s) and/or other items separate from the rest of the contents.
Range Bag Essentials
1) Eye and Ear Protection
Credit: Green Light Shooting
If you've ever visited a gun range, you know that nobody ever enters the firing line without wearing hearing and eye protection. To prevent hearing damage, invest in a good set of shooting earmuffs. A good pair of shooting hearing protection, on the other hand, does more than just protect your hearing.
If you'll be shooting for several hours, you might want to use two plugs (i.e. use foam earplugs with shooting earmuffs). It's a good idea to include a couple of foam earplugs in your range bag in case your firing session goes longer than intended.
You'll also need a pair of your shooting glasses. This is especially true for anyone who might benefit from using colored contacts. Shooting ranges usually only have clear lenses available. 
2) First Aid Kit
Credit: Unsplash
Accidents happen. Even the most seasoned athletes can sustain a cut, splinter, or burn. That's why you should have a medical kit in your range bag to keep everyone safe.
Because cuts are one of the most common injuries at the range, the most basic kit will include band-aids and disinfectants. The overwhelming bulk of slip-ups will be covered with small sticky bandages, but you can always carry additional. A modest trauma kit, especially if you shoot outdoors in the countryside where first responders won't have rapid access, can be a lifesaving supplement if you're trained in first aid.
We also propose that lead-removal wipes be included in every range bag. Gun owners, on average, have a substantially greater risk of lead exposure than the general public. When working with ammo and steel targets, you'll need a technique to keep the lead from transferring to your hands and causing consumption.
3) Extra Magazines
Credit: Scoo
Having spare magazines on hand allows you to concentrate on shooting rather than reloading, which is what your range day is all about. Furthermore, you never know when a magazine will fail you.
4) Bring Your Own Ammo
Credit: The Economic Times
This should go without saying, but it happens to the best of us. Make sure you have enough ammunition in your range bag so you don't have to pay extra to finish your shooting session.
The majority of shooting ranges allow you to bring your own ammunition. Just make careful to check for any restrictions before going to a certain range. 
At the range, ammo is frequently sold at a premium. If you're allowed, buying your ammo ahead of time, ideally in bulk, will save you a lot of money.
5) Lubricating and Cleaning Supplies
Credit: Falko
If your rifles or pistols begin to jam, you'll need to act quickly. When it comes to range-day reliability, a cleaning kit consisting of gun oil and other essentials might mean the difference between a little delay and a complete halt.
6) Spare Batteries
Credit: MegaDeal
Most powered optics and accessories require batteries to operate, so include extra batteries in your range bag to keep everything operating.
As a general rule, we recommend bringing enough batteries to recharge all of your equipment twice. This ensures that you always have enough batteries to keep your gear working, as well as providing a spare set for friends or other battery emergencies.
7) Binoculars
Credit: B&H
It's a good idea to keep a pair of binoculars in your range bag. Although a spotter is required for any type of rifle or long-range shooting, it can also be advantageous when shooting your handgun.
Binoculars are also useful if you don't want to waste valuable lane time retrieving targets to analyze shot placement. Even if you're shooting alone, this can help you save time. 
8) Targets (Paper/Steel)
Credit: EasyShot
Most range supply targets for you to use, but in the event that they don't (or they're out), having your own backup targets is a good idea.
If you can bring paper targets to the range, you should definitely bring some EasyShot shooting targets!
9) Staple Gun
Credit: YEAHOME
Those aforementioned targets won't hold up on their own, especially if you're shooting at an outdoor range with makeshift target stands. If you fail to bring a staple gun with you, you'll be sorry.
10) Shooting Gloves
Credit: TheGunZone
A solid pair of gloves will protect your hands from scrapes, splinters, and burns while also allowing you to grasp your pistol a little better.
Many new gun owners are astonished at how quickly a rifle's handguard may heat up while firing rapidly.
11) Flashlight
Credit: Wired
You know why a flashlight is a must-have tool in your range bag if you've ever tried to clean your gun or find something you dropped in a dimly lit shooting stall.
Even if your lighting is ideal, a handheld flashlight can help you look inside chambers and magazine wells if necessary.
12) Tape Measure and Shot Timers
Credit: USA Carry
A shot timer and tape measure are essential tools for competitors and athletes who want to track their progress as marksmen.
Precision or time are the only reliable ways to quantify your ability in this sport. Precision can be easily measured with a tape measure and a center-to-center spread. When heading downrange for long-range practice or shooting for the smallest group, you should always bring this tape measure with you.
13) Locks and Gun Cases
Credit: Gunfire
Shooters who practice with many firearms at the range should bring a gun lock and/or gun case to secure their weapon after each session.
If your weapon breaks down due to a malfunction, you may find yourself unable to repair it on the shooting range. With a case, you can keep all of the weapon's parts in one location, preventing minor pins and springs from becoming lost in travel.
Other Range Bag Gear That You May Need
These "Extra Range Bag Essentials" may also come in handy during your time at the range. The items on this list are perfect for making your visit more comfortable and enjoyable:
Water and high-protein snacks
Items for personal hygiene
Expert Advice on Range Gear
Separate your gun from the rest of your belongings in your backpack. Having range bags with gun-specific locking pockets or separate pouches for firearms can help you from damaging or misusing your handgun
Make a list of everything in your bag and label it. You may improve the efficiency, organization, and accessibility of your range bag by using clear labels and even a bag supplies checklist.

Keeping all of your little and loose goods in plastic bags keeps them secure, organized, and protected from the elements. A large plastic trash bag can also be used to protect your bag and anything inside it from rain and other inclement weather.
Summary
Keep in mind that whether you're practicing in indoor ranges, outdoor ranges, or preparing for a shooting competition, your shooting range bag should be set up to meet your demands. Use this checklist as a starting point for creating your own range bag, then tweak it to match your needs.